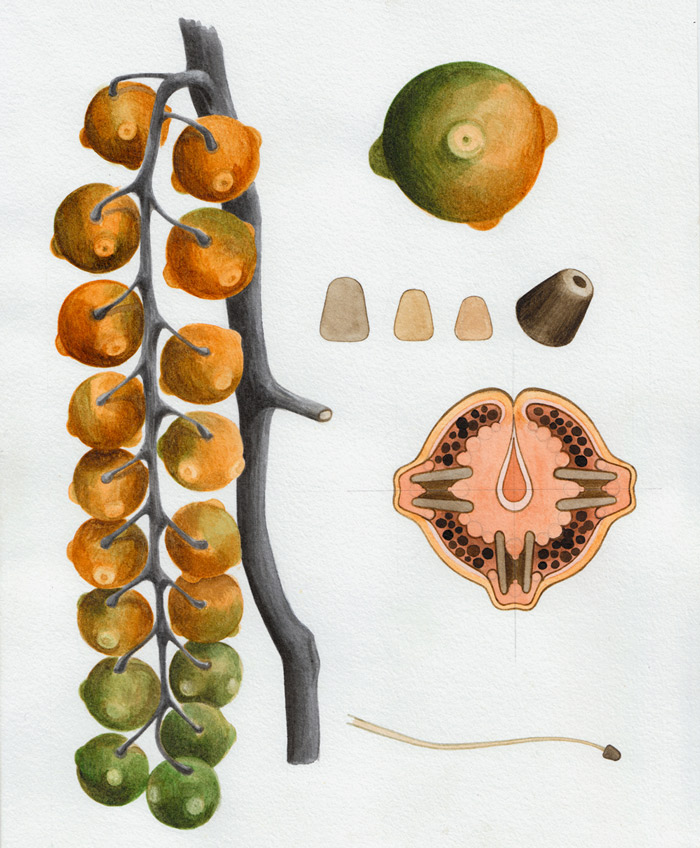 After the cost of energy had made global shipping of raw materials and packaged goods unimaginable, only the rich could afford traditional, mass-produced commodities.
Synthetic biology enabled us to harness our natural environment for the production of things. Coded into the DNA of a plant, product parts grow within the supporting system of the plant's structure. When fully developed, they are stripped like a walnut from its shell or corn from its husk, ready for assembly.
Shops evolved into factory farms, with licensed products grown where sold. Large items take time to grow and are more expensive while small ones are more affordable. The postal service delivers lightweight seed-packets for domestic manufacturers.
Using biology for the production of consumer goods has reversed the idea of industrial standards, introducing diversity and softness into a realm that once was dominated by heavy manufacturing.
The product shown here is the Herbicide Sprayer, an essential commodity used to protect delicate engineered horticultural machines from older nature that can naturally defend itself.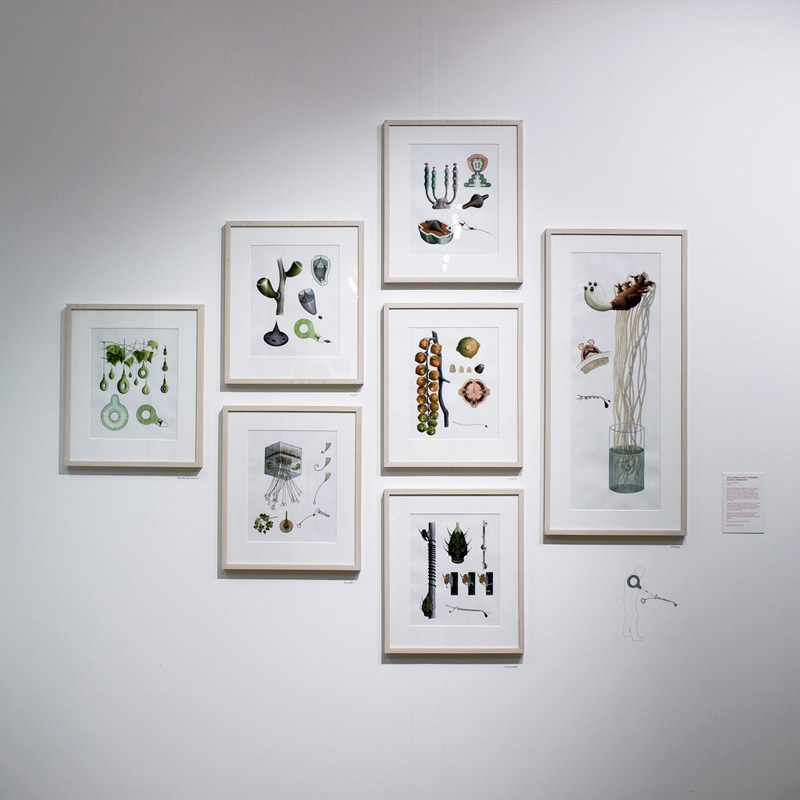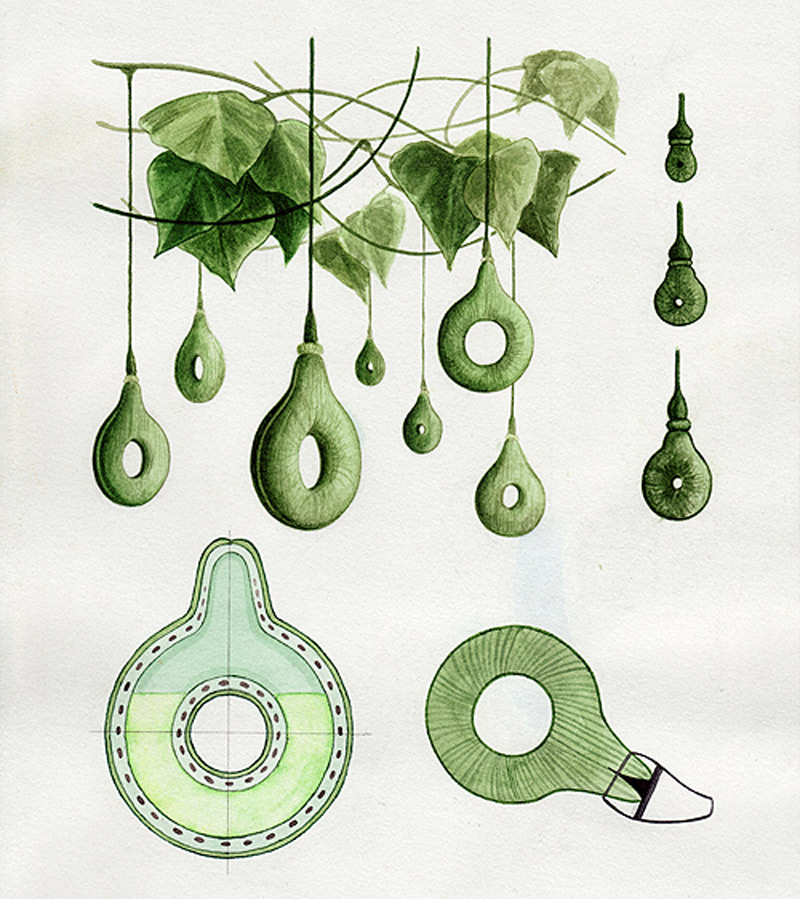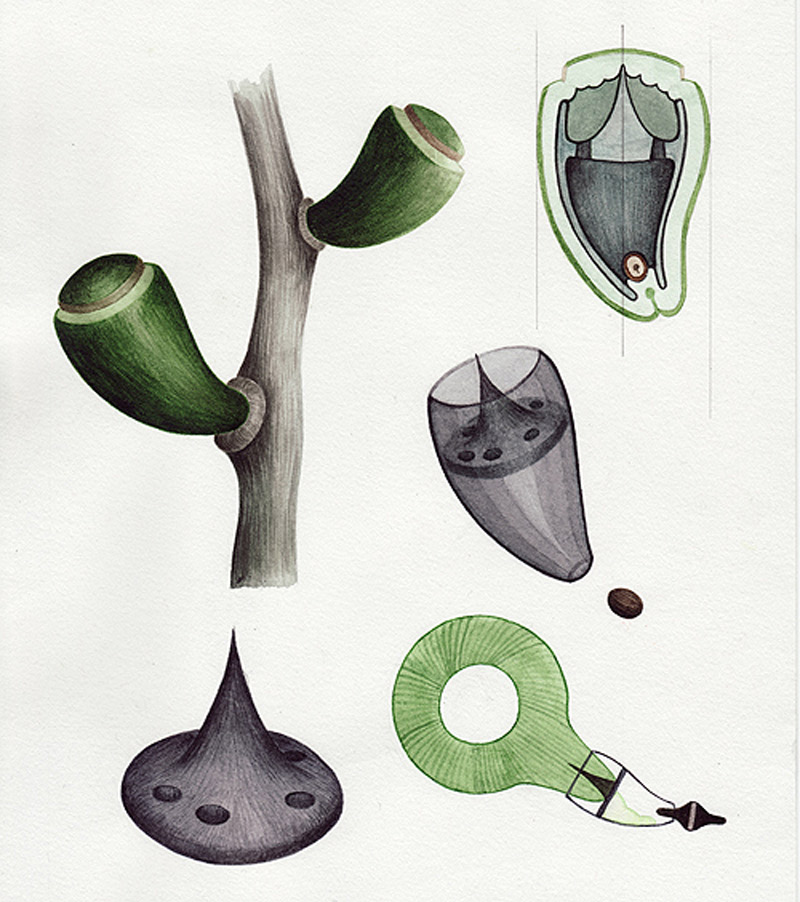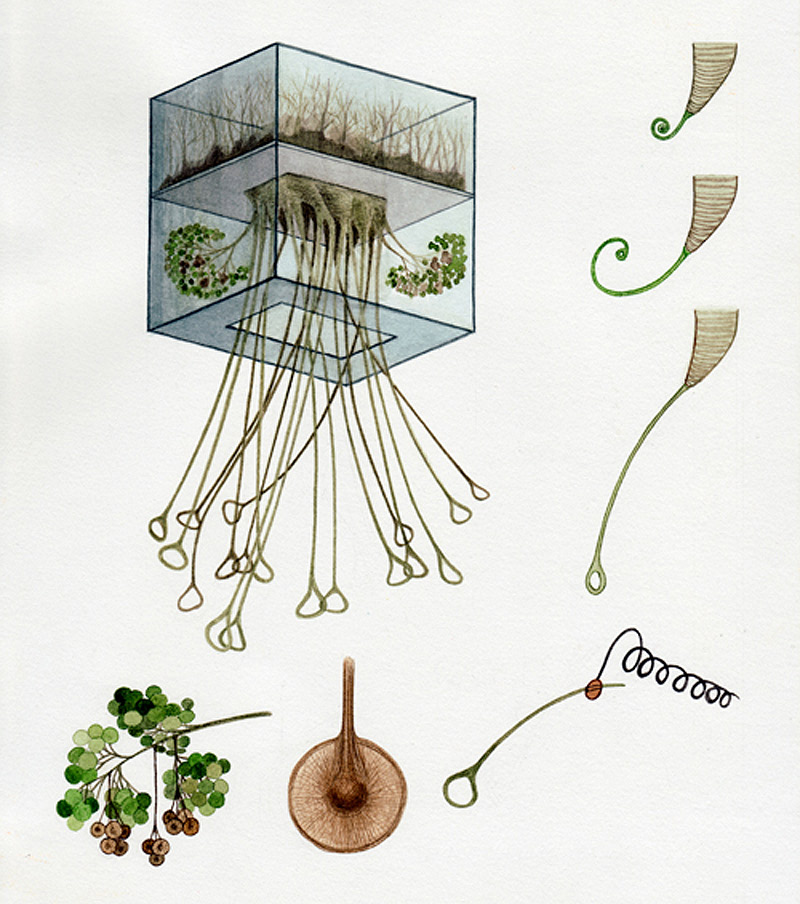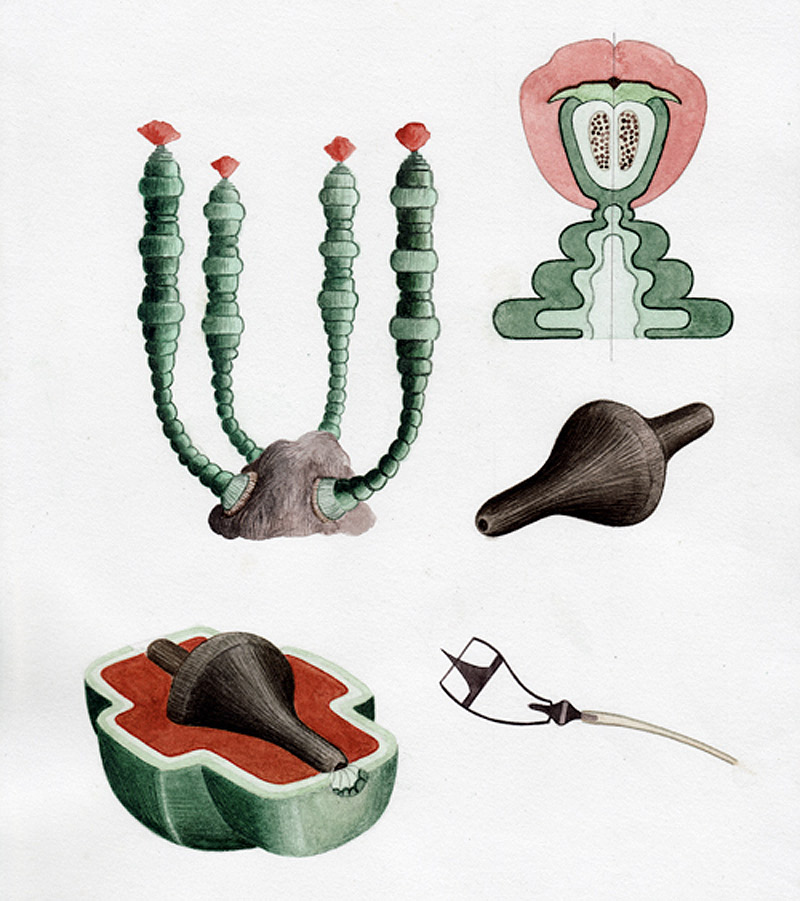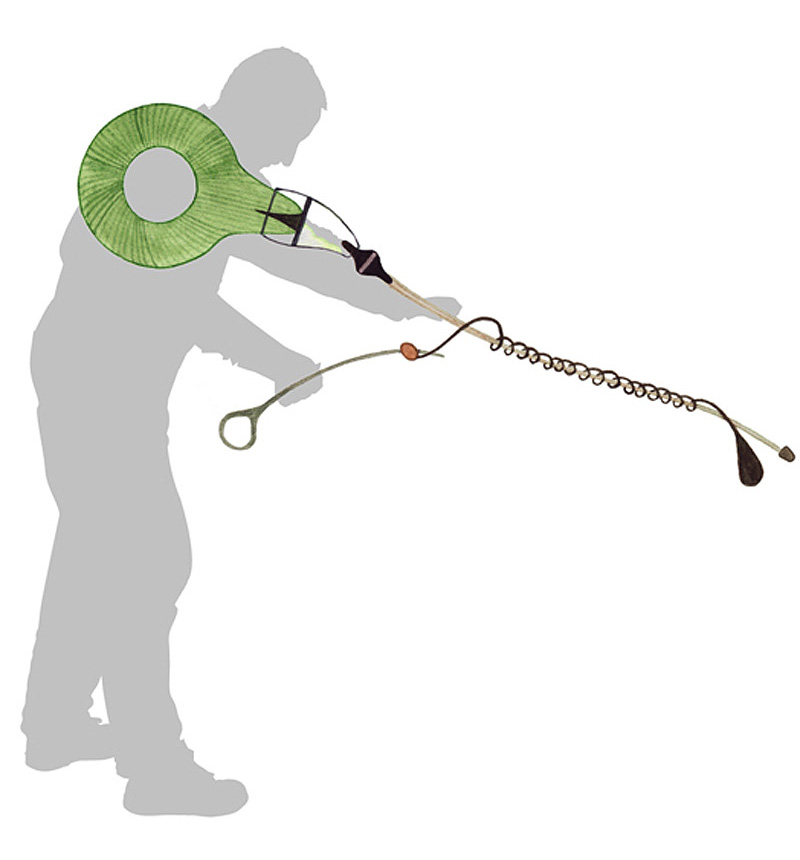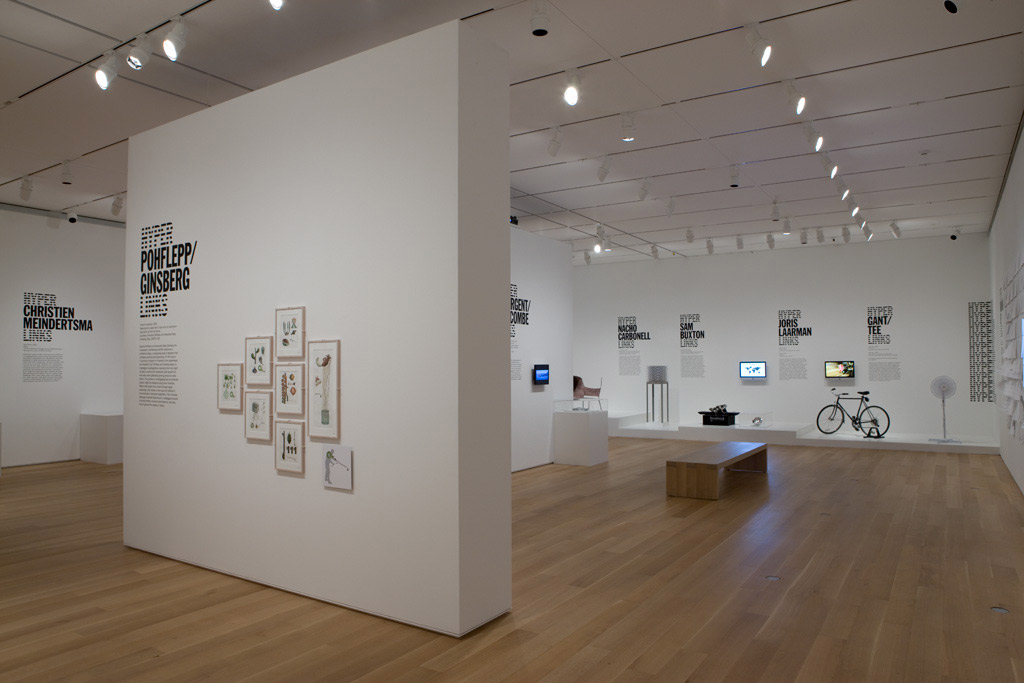 CURRENT EXHIBITIONS
What If... On Utopia in Art, Architecture and Design
Neues Museum
Nuremberg, Germany
April 3 2020 - September 20, 2020
PAST EXHIBITIONS
Design + Science 2/2
Esther Klein Gallery, Science Center Philadelphia
Philadelphia, USA
February 1, 2020 - March 31, 2020
Design + Science 1/2
Uni of East Michigan
Michigan, USA
September 11, 2019 - Octorber 17, 2019
Better Nature
Vitra Design Museum Gallery
Weil-am-Rhein, Germany
July 20 2019 – November 24 2019
Museum of Contemporary Art,
Tokyo, Japan

Netherlands Architecture Institute,
Rotterdam, The Netherlands

The Central House of Artists,
Moscow, Russia

EDF Foundation,
Paris, France

KM Temporaer,
Berlin, Germany

The Israel Museum,
Jerusalem, Israel

The National Museum of China,
Beijing, China
The Art Institute of Chicago,
Chicago, USA
Ars Electronica Center,
Linz, Austria

The Wellcome Trust,
London, UK

Museum Boijmans Van Beuningen,
Rotterdam, The Netherlands
Bòlit Contemporary Art Centre of Girona
Girona, Spain
Kyberpipa,
Ljubljana, Slovenia

St Etienne Biennale Internationale Design,
St Etienne, France

0047,
Oslo, Norway

Science Gallery,
Dublin, Ireland

AWARDS
Nomination,
FutureEverything Award 2010,
UK

Special Mention,
VIDA 12.0,
Spain

Nozzle Fruit.
Installation View
Photo: HaYeon Yoo
Herbicide Gourd.
Spike.
Handle.
Connector.
Assembled Herbicide Sprayer.
Hyperlinks: Architecture & Design
Exhibition, The Art Institute of Chicago, USA
December 11 2010–July 20 2011