Machine Auguries
Project
2019
Multi-channel sound installation (programmed light, benches); 10mins
Commissioned by Somerset House and A/D/O by MINI.
With additional support from Faculty and The Adonyeva Foundation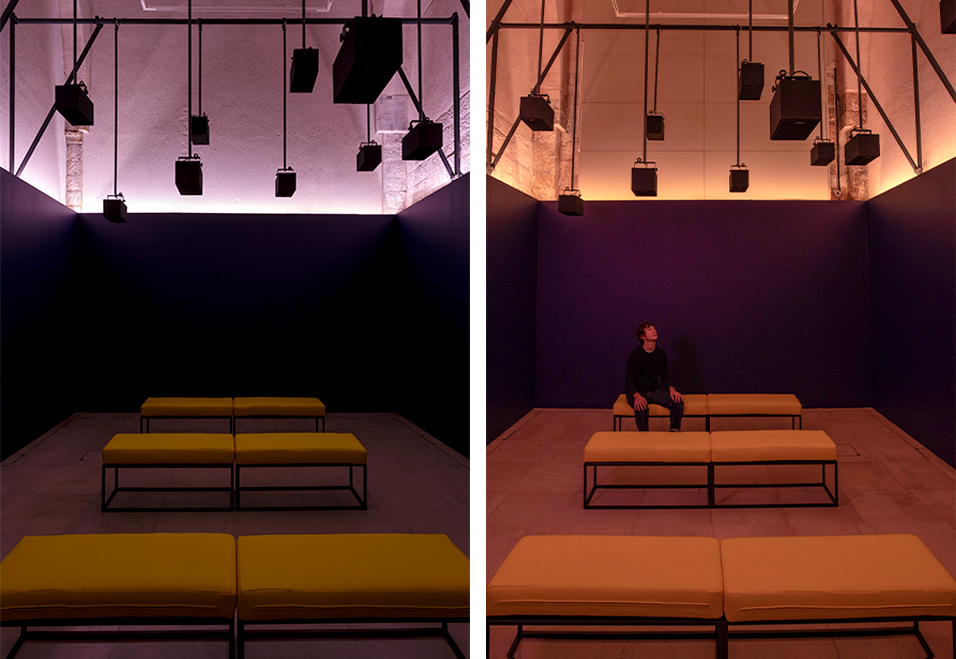 Before sunrise, a redstart begins his solo with a warbling call. Other birds respond, together creating the dawn chorus: a back-and-forth that peaks thirty minutes before and after the sun emerges in the spring and early summer, as birds defend their territory and call for mates.
Light and sound pollution from our 24-hour urban lifestyle affects birds, who are singing earlier, louder, for longer, or at a higher pitch to communicate. But only those species that adapt survive. Machine Auguries questions how the city might sound with changing, homogenising, or diminishing bird populations.
In the installation, a natural dawn chorus is taken over by artificial birds, their calls generated using machine learning. Solo recordings of chiffchaffs, great tits, redstarts, robins, thrushes, and entire dawn choruses were used to train two neural networks, pitted against each other to sing (a Generative Adversarial Network, or GAN). Reflecting on how birds develop their song from each other, a call and response of real and artificial birds spatialise the evolution of a new language. Samples taken from each stage in the GAN's training revealing the artificial birds' growing lifelikeness.
Read more here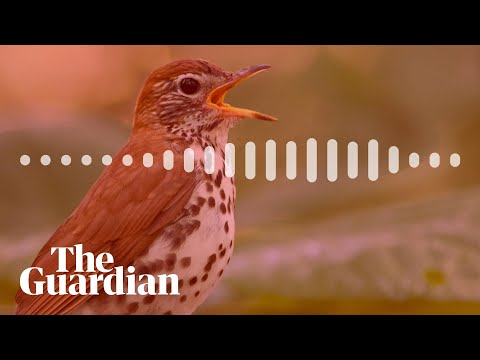 CREDITS
Commissioned by Somerset House and A/D/O by MINI
With additional support from Faculty and The Adonyeva Foundation
Machine Learning: Dr Przemek Witaszczyk (Faculty)
Sound design: Chris Timpson (Aurelia Soundworks)
Research/Design: Dr Alexandra Daisy Ginsberg, Johanna Just, Ness Lafoy, Ana Maria Nicolaescu
Birdsong consultant: Chris Watson.
Birdsong recordings: Chris Watson, Geoff Sample, The British Library, Sara Keen, Xeno-canto
Lighting design: Lucy Carter
Associate to Lucy Carter: Sean Gleason
Production: Angharad Cooper
AV: KSO


CURRENT EXHIBITIONS
And Say the Animal Responded?
FACT
Liverpool, UK
March 20, 2020 - June 20, 2020


PAST EXHIBITIONS
24/7
Somerset House
London, UK
October 31, 2019 – February 23, 2020